CLEAR OUT THE CLUTTER
Our waste dumpsters are perfect for cleaning out your basement, cleaning up your yard, various home projects, and more. Call us for a free quote and to find the right size dumpster for your project.
We offer dumpsters that include 10, 20, and 30 cubic yard sizes. Not sure which size is right for you? We're happy to provide you with a recommendation.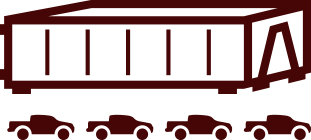 10 YARD DUMPSTER
H: 3ft | W: 8ft | L: 12ft
Pick-up Loads: 3-4 loads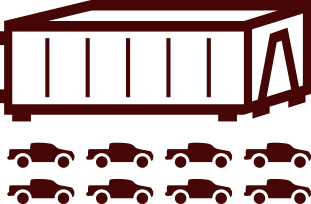 20 YARD DUMPSTER
H: 5ft | W: 8ft | L: 14ft
Pick-up Loads: 7-8 loads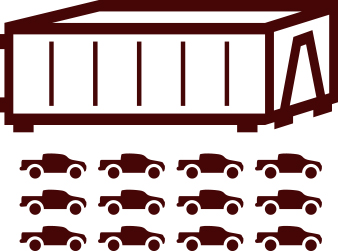 30 YARD DUMPSTER
H: 6ft | W: 8ft | L: 17ft
Pick-up Loads: 11-12 loads
RENTAL TERMS
Payment is due upon delivery of the dumpster container via credit card, cash or check
The rental of the container includes a one-time disposal of contents
Customer must notify us 24 hours before pickup is needed (unless the date is set up ahead of time during the delivery)
Any overage of the weight limit, relocation of the dumpster, or use of unapproved materials in the container will result in additional charges